About the Author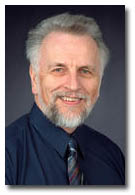 Biography
Forbes Burkowski earned his PhD in applied mathematics at the
University of Waterloo, Ontario, in 1970. He taught computer science
at the University of Manitoba (1970–1982), and during this time
he also pursued studies in organic chemistry
and biology. In 1982,
Dr. Burkowski returned to the University of Waterloo as an associate
professor in the computer science department.
Over the past 7 years, he has served as the director of bioinformatics
and has participated in the design of the undergraduate program in
bioinformatics. He has taught the fourth-year structural bioinformatics
course since 2003. Dr. Burkowski's research interests include side
chain packing, drug design, and mathematical modeling of flexibility
in protein structure.